LATEST FROM MICHAEL'S BLOG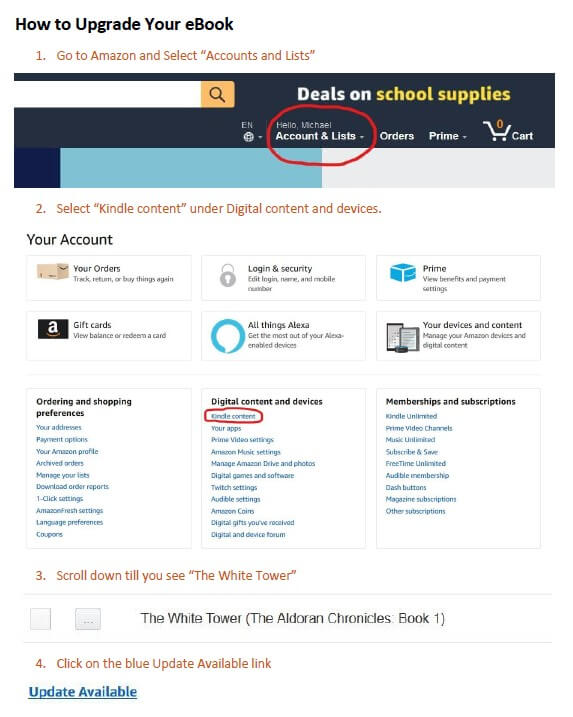 Tim Gerard Reynolds has made it through The White Tower for a second time and the book has officially launched on Audible. For those who have already purchased, it is a FREE updgrade. You are definitely going to want to listen to the new edition before Plague of Shadows hits the shelves a little later this year.
Click the image above to go to Audible and get your free upgrade to the 2nd Edition. If you're not sure how to upgrade, keep reading for instructions.
If you're not familiar with the upgrade process, my publisher was kind enough to create a written/visual walk-thru. To download those instructions, click the button below.