LATEST FROM MICHAEL'S BLOG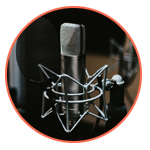 I have some Great News!
I just received word from Podium Publishing that Tim Gerard Reynolds has signed on to do The White Tower.
Unfortunately, his schedule is booked solid till June, so the audiobook won't be available until this fall. A small price to pay in order to grab someone of his caliber.
I will keep everyone posted!